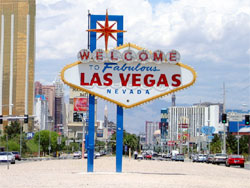 I'm typing this from my new apartment in Las Vegas. I drove the U-Haul down from Reno on Monday. This post would have been up sooner, but I've had big issues with my internet company's wonderful customer service, and I'm posting it from a McDonald's.
I know you're wondering if I transferred down here like I did from Ohio to Reno. Well, the answer is "No." I quit my job, although I prefer the term "Retired Early".
So the next logical question for you to ask is, "Why would you walk away from a job that pays $65k a year with good benefits?" Well, that answer is a rather complicated, and will require a few paragraphs.
First, I've been with the USPS for 10 years, and I've known for most of that time that I was not gonna be there for the full 25 – 35 years like most of them. The plan for me was to save as much money as possible, and move on to other things when the time was right.
The post office has big problems, and has been deteriorating every year I've been there. First, it's one of the worst run organizations in the county. Although, in their defense, I think it's just too humongous of a company to be run with any efficiency. Second, they need to downsize drastically, but can't because of postal regulations and numerous union contracts. Any major changes, like elimination of Saturday delivery, can only happen with an Act Of Congress. But as everyone knows, Congress is not capable of doing any action these days.
The final problem is that the post office is losing money every year. For those that don't know, the USPS is an independent government agency, and has not received any tax dollars since Nixon was in office. That's why stamps are going up every year.
At some point in the not-so distant future, they will run out of money. (I'm not saying that to be a trouble maker or spread rumors; it's just simple math.) Not sure if it will be this year or next year or the year after, but it is going to happen. And when they have a press conference saying they will not be able to make payroll next month, Congress will then realize that something needs to be done.
Anyways, this isn't "The Biggest Little Postal Blog In The World", so back to me. I said that I the plan was to save a bunch of money, and move on to something else. I didn't have any specific monetary goals, other than to buy a house and have it paid for before I "retire early." Well, the picture below is from an inheritance check I recently received from my Dad's last surviving aunt. Her estate was equally divided between my Dad, his only brother, my only sister, and myself. With all the money I had put away combined with that check, now is the time to "retire early" and move on to the next chapter of my life.
So what am I gonna do next? Well... duh! I'm "Going Pro" and play poker.
Although, to be brutally honest, I don't know how long I will play for a living. I feel like I'm much more likely to get bored with it rather then going broke from it. I will be grinding through the end of the WSOP, and then re-evaluate the plan. I may keep playing, or move on to something else. I wouldn't mind getting into the industry, maybe as a traveling dealer, or getting into management. I used to run a home game for three years, making up tournament structures and stuff, and I think it would be cool to run a poker room.
Or maybe I'll do something else. I'm single with no kids, no debt, and no responsibility to anyone but myself. I have the freedom to do whatever I want, and that does not suck.
In the opening of this post, I said that I'm in my new apartment. I signed a 6 month lease while I look for a house. I wanted to be as close to the Strip as possible (for work, of course) while trying to keep it less than I was paying in Reno. I found a place for $700/month near the intersection of Flamingo & S Decatur. According to Google Maps, it's 1.4 miles from my place to the Rio. Of course, it's another 1.5 miles down to convention area for the WSOP.
So what's my plan of attack for "Going Pro"? Well, I really don't need a lot of money to live on, so I could just grind $1/$2 and Daily Donkaments. That will certainly be part of my play, but that won't make me a better player.
I really feel that I'm a worse poker player today compared to when I arrived in Reno, especially when it comes to tournaments. I've said in numerous posts that my tournament numbers suck balls. Whether that is due to sample size/variance or my bad play is certainly open to debate, but the simple fact is there wasn't much I could do about living in Reno. Daily tournaments are all of the $45 donkament variety. There are only a few tournament series that come to Reno, and it was rare that I had more than 2-3 days off from work to play some events.
However, Vegas is much different, as there are 6-8 daily tournaments with buy-ins over $120 and decent structures, plus a lot more tournament series. Since July 2013, I've played 17 tournaments with buy-ins over $100. I can do that here in a month, and still grind donkaments and cash games.
For cash games, I'm going to mix it up. Of course I'll play $1/$2 at the beginning, but I will start to mix in some of the bigger $1/$3 games like Wynn and Caesars, and later on a little $2/$5. I will also play some Limit Hold'em, starting out at $4/$8 w/half kill, and start dipping my toe in the $10/$20 game at Bellagio. I will also play the $8/$16 Omaha-8 game at the Venetian, with occasionally shots at their $15/$30 game. I hear that Venetian has been spreading an $8/$16 Mix game, which is right in my wheelhouse.
If you've made it this far then you'll be glad to know that I've come to my final point, which is, "What am I gonna do with this blog?" Well, the short answer is, "I don't know."
I basically quit blogging because playing poker in Reno with all the Super Nit locals wasn't very interesting to me. I don't know if grind out a living will be interesting enough for me to get back to blogging, although I will certainly have the time to sit down and type. If I do start blogging more regularly, then I will give this blog a new name and look, as the current name doesn't really work for Las Vegas. I do have an idea for a new name, but I'm not in love with it, so any suggestion would be welcome.